Our beliefs…
"Maintaining the natural beauty of your teeth with an all-white smile."
By offering the principle of treatment as above, at Lina Dental Clinic, we use  treatment in order to ensure your teeth last lifelong.
"Happy smile – Happy life"
"Your smile will give you a positive countenance that will make people feel comfortable around you" (Les Brown). All-white teeth brings you a beautiful and happy smile, no doubt about it. We do understand that!
With an extensive experience in cosmetic dentistry, we spend all effort to bring strong and white teeth that light up your face with a beautiful smile.
"We want our customers feel at home at Lina Dental Clinic"
Trust me! Every single minute you spend with us, you woud be carefully listened and consulted the most optimal and efficient treatment. Above all, quality is the key point assessing our success.
Why choose us?
Sincerity, professionalism
and responsibility
Multiple language:
Vietnamese, English, and Russian
Information exchange, listening,
and sincere consultation
European
standardized quality
Maintenance and monitoring
of patients after treatment
Complete disinfection
and sterilization
All necessary licenses and
specialized certificates granted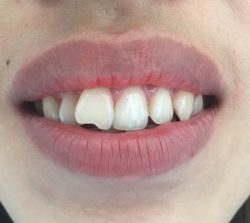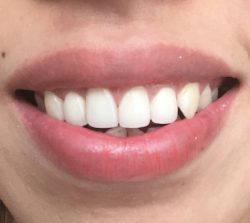 Correct position of too angulated tooth
Client don't have time for ortodonthic treatment
4 Cercon HT crowns was made for anterior teeth
Close big gap between teeth
Client don't want ortodontic treatment, because it's time consuming and less aesthetically pleasing.
Was made 4 Cercon crowns.
PFM crowns
Client don't like color and shape of her natural tooth.
Was made 10 PFM crowns on upper and 10 PFM crowns on lower.
Using PFM crowns (Cr-Co).
6 Cercon HT crowns on anterior teeth
Tooth 2.2 root canal treatment
Post and core
6 Cercon HT crowns on anterior teeth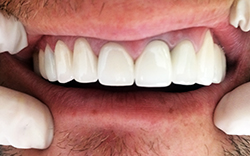 Cercon HT
Client wants to change his upper teeth: make them white and straight.
Almost all upper front teeth were root canal treated in past. Except 1 left canine, this tooth was root canal treated too.
Patient was done 10 all ceramic Cercon HT crowns on the upper and 1 crown on the lower.
Root canal treatment 2 tooth.
All teeth were prepared for all ceramic Cercon HT crowns (High Translucency).
Duration of work: 1 week.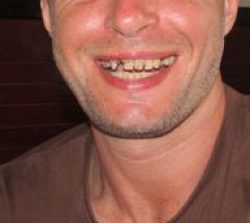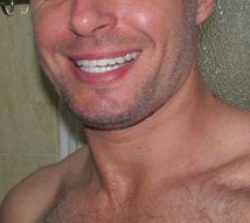 Implant and treatment
Incidentally, a Russian client based in Thailand had found us and left behind a deep impression when he was under treatment.
Implant 2 left mandibular teeth.
Cercon crown and Bridge 23 teeth.
Medullary treatment 2 teeth.
The duration of treatment was 3 months (including pending time for implantation)
Testimonials
Lina is an amazing professional in her field, she does everything carefully, efficiently and painlessly. I came to Lin with gumboil, inflamed cyst, Dr. Lin cleared channels, prescribed medications. On the same day I felt that the pain goes away, and in a week later pain has gone and she did dental filling to me. Lin's prices are reasonable, I can compare with Russia so it's even cheaper than in Russia for such work. I truly believe that such professionals as Lin who love their job and their customers, are needed for this world 🙂
from Google Review
Hello, I never have time to write reviews but for this dentist, I must. I am an expat living in Vietnam and needed two implants done. I searched and researched everyone in HCMC. West Coast was always the top recommendation, however, they were very expensive, over twice the amount of Lina Dental.
I went to Lina Dental and can not tell you how absolutely pleased I am with her work. She is professional, office clean (I am a super picky American). I had to go 3 times and each time, Dr. Do was direct, professional and now I have my teeth in. They look better than my originals. If anyone is needing serious dental work at an affordable price, this is the place to go! Dr. Do and the team are just awesome and worked within my budget, many thanks! I will be back for cleaning and more whitening solution!!! Thank you, Kim!
from Whatclinic.com
I've just moved to Saigon and started experiencing tooth ache. I was able to get an appointment to see Dr Lina immediately. At the consultation she took an x-ray and talked me through options and what she thought would be best. I felt at ease and the service was amazing. Somewhat even better than I have had in the UK. Her clinic is also really nice and her assistant is great too! Definitely recommend the place ?
from Google Review
I just moved to HCMC and needed a checkup as well as a filling replaced. Lina Dental was very fast, friendly and very reasonably priced. Modern facilities, nicer than some dentists I've been to in the states. I will definitely come back here.
from Google Review
Doctor Lina is professional dentist. And she know Russian language beautiful?
from Google Review
I am very happy with the results. Dr. Linh with her assistant are extremely professional. I would recommend the Lina Clinic. Manys thanks.
from Dental Departures review
Thank Dr. Linh for treatment. You are wonderful, I did not hurt anymore.
from Dental Departures review
Nice clinic, good prices and comfortable
from Dental Departures review
My Wisdom Teeth crack, i find Lina Dental Clinik read reviews and go there. Lina was full professional – propose removal. THANK YOU AGAIN FOR SAVING ME!
HIGHLY RECOMMENDED ESPECIALLY IF YOU ARE FOREIGNER, GOOD SPEAKING ENGLISH AND FULLY CARE CLINIC!
from Facebook fanpage review
Excellent! I had work done on several teeth over a week or so. Dr Linh Do is totally professional and helped by a capable assistant. Nobody enjoys having dental work done, but here you are put at ease and any discomfort is minimal. I've had dental work done in several different countries and this was the best. Thank you!
from Google review
Brilliant, excellent, the best in every way possible. Would diffinatty recommend them. Dr. Lina wonderful and very nice women. She has done an excellent job on my teeth. Thank you all so much.
from Google review
Very good doctor. My son is afraid of having a dental check-up but he is very cooperative with the doctor. The clinic is clean, polite and private. Prices are very affordable
from Google review
Good dentist and professional. Clinic is clean, private.
from Dental Departures review
I have just made 4 teeth Cercon crown at Lina Dental Clinic through a friend recommendation. I am satisfied with the results. Dr. Linh is friendly, the clinic is very private and clean. Thank you very much.
from Dental Departures review
When on holidays I decided also to fix some problems with my teeth. I chose Lina dental clinic and was very lucky. Treatment at Lina dental clinic was not a stress for me because Dr. Lina is a good professional and very nice person. I was not afraid because all steps of work were explained to me. Everything went smooth and painless. I will definately recommend this clinic to my friends.
from Dental Departures review
Dr Lina is professional and very friendly. She replaced my cracked filling a few days ago. She saw that I was nervous and helped me get through the whole process comfortably. I am very pleased with the end result. Thanks a million for the work done.
from Dental Departures review
Dr. Linh is very friendly and dedicated. Nice clinic, good prices. Recommenced.
from Dental Departures review